Jim's are your local pest control experts for Warwick and the surrounding areas. With our customer satisfaction guarantee, you can trust the Jim's name to handle any pest situation quickly and effectively.
Call us on 131546 or get a free quote from your local technician.
What to expect from Jim's Pest Control
Your local technician is experienced in dealing with all types of pests, from ants, cockroaches, and spiders to rodents, possums, and termites. They understand how pests behave in the Warwick climate, so can provide you with fast, safe, and effective pest control solutions.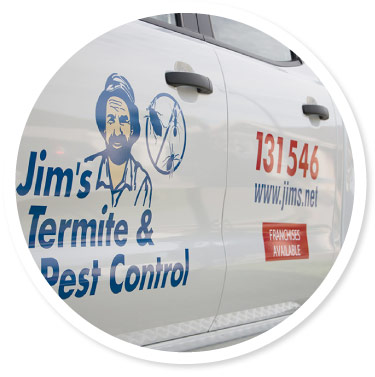 Our pest control services include: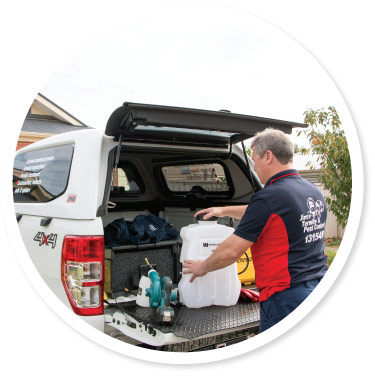 Pest Control Spray
If pests find their way into your home or business, you could potentially be left thousands of dollars out of pocket if they cause significant structural damage, or if your business is required to shut down for a period while the situation is resolved. Not only that, but certain pests can also pose a serious health threat to your family, your staff, or your customers.
Take control and arrange to have a general pest spray to prevent the worst from happening.
A general pest spray controls and prevents creepy crawlies such as ants, cockroaches, fleas, and spiders, so it's an ideal treatment for keeping your home or business hygienic, safe, and pest-free.
General pest sprays should ideally be carried out in spring as the weather begins to warm up and pests become more active. For the most effective results, we recommend that a general pest spray treatment is undertaken every six months.
There's also no need to worry about harmful chemicals. The pest spray Warwick homes and businesses receive are non-toxic and once dry are safe for children and pets.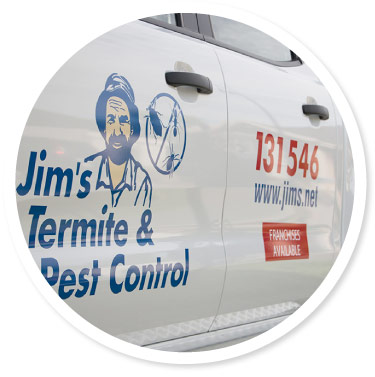 Did you know that most tenants are required to have a tick and flea pest control treatment once you've vacated the property? This is to ensure pests can't pose a health threat to the following tenants.
At Jim's, our pest treatment will control common household pests such as ants, cockroaches, fleas, spiders, silverfish, ticks, and rodents. And if needed, we'll conduct any follow-up treatments to ensure that the breeding cycle is broken.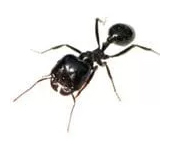 Ants
They may be small, but ants are annoying little pests who love our homes, businesses, and gardens as they provide them with food, water, and shelter. Ants often go unnoticed by property owners until they venture out to find food. Although ants don't generally pose a serious health threat, an infestation is an inconvenience that you don't want in your home or business.
Let Jim's help with any ant problems you may be having. By using a targeted inspect, bait, and spray process, we'll quickly and effectively eradicate any ant infestation from your property.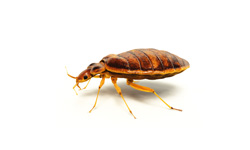 Bed Bugs
Bed bugs are a serious problem, and you don't want to find yourself with an infestation of these little creepy crawlies. Because they're nocturnal and feed on human blood while we sleep, bed bugs often cause irritation and swelling to the skin, and can cause severe allergic reactions in some people.
Luckily, Jim's is here to help should you find yourself with unwanted bed mates. Our inspection and pest control treatment methods will give you peace of mind that we've eliminated the problem, and you and your family can get back to enjoying a good night's sleep.
We also offer commercial bed bug control for accommodation businesses.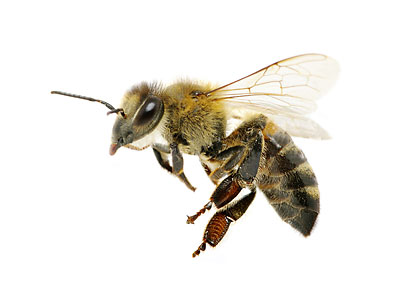 Bees
At Jim's Pest Control, we know how important bees are and the vital role they play in the sustainability of our environment, which is why extermination of a bee colony is always our last option. When we can, we will always remove the bees alive and relocate the hive.
If you find a beehive or colony on your property, never try to remove it yourself as this could result in being stung or swarmed. Your Jim's professional will safely remove and relocate the hives, and if there is no alternative other than to exterminate the colony we will do this quickly and efficiently.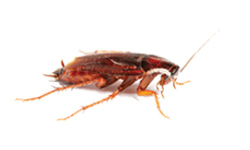 Cockroaches
Did you know that for every cockroach you see in an open space, there are another 10 which are hiding out of sight? So, chances are that if you see one of these critters, you already have an infestation.
Although there are some things you can do yourself to help prevent and control a cockroach infestation, if you have an outbreak it's safest to leave the experts. At Jim's, we offer a guaranteed cockroach control program which will ensure that these persistent pests are removed from your home or business and won't return.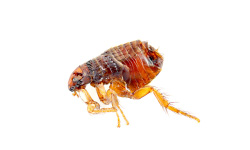 Fleas
As all pet owners know, our four-legged family members are a major attraction for fleas. And because fleas multiply at an alarming rate in warmer weather, it's important to not only control an infestation, but to also break the breeding cycle.
If you find yourself with an infestation, it's best to call in the professionals for fast, effective treatment. At Jim's we use a variety of pest control methods to control fleas and break the breeding cycle, including the use of an insect growth regulator (IGR). And you can have peace of mind knowing that not only does an IGR increase the effectiveness of the other treatment methods we use, but it's also safe for your pets and family members.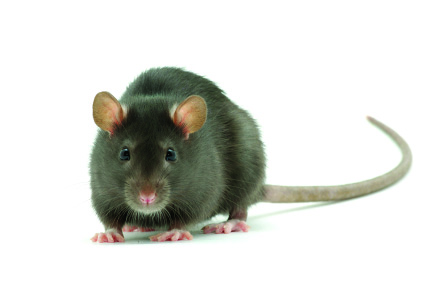 Rats and Mice
Rodents can cause serious property damage when they chew through wiring, skirting boards, and furniture, which could leave you thousands of dollars out of pocket in repair bills. Not only that, but they're dirty little pests who are notorious for spreading all sorts of diseases.
Unlike some other pests, rats and mice are usually straightforward to detect if they become unwanted visitors in your home or business. You may notice their droppings, but you're more likely to hear them squeaking when they take up residence in your wall cavities or roof space.
At Jim's Pest Control Warwick, we use pest control treatment methods which involve using bait, traps, and, in some cases, tracking powder, to eliminate any rats and mice quickly and effectively from your property.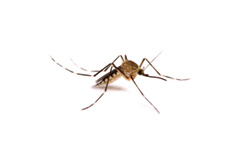 Mosquitoes
Mosquitoes can carry a number of diseases and viruses which are potentially harmful to both us and our four-legged family members. If you find yourself being swarmed by large numbers of mosquitoes, it's always best to deal with the situation professionally.
At Jim's we provide environmentally-friendly treatment options which get mosquitoes back under control and let you and your family can get back to enjoying the Australian outdoor lifestyle without having to worry about them.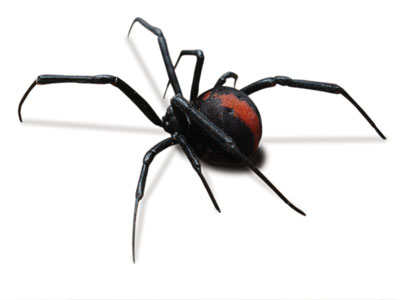 Spiders
Being surrounded by nature, Warwick locals know that the region is home to many spider species. And because they often seek refuge indoors in warmer climates, our homes and businesses are ideal for them.
Because of the potential health risk some spiders pose, it's important to let a professional pest control expert correctly identify the species. Once our experienced local technician has carried out a thorough inspection of your home or business and identified the spider species, we'll discuss the most effective treatment method that will fit within your budget.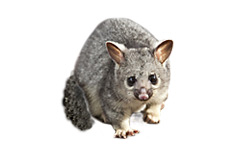 Possum Removal
Although they look cute and cuddly, possums can chew through wiring and damage insulation, meaning you could be left with significant repair costs if they make their home in your roof space. They're also incredibly noisy, so you'll likely know they're there by the thumping sounds in your ceiling.
Jim's are licenced in Warwick possum removal, and do so humanely while taking steps to ensure that once they've left your property, these pesky little critters won't be able to return.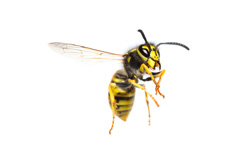 Wasps
Wasps pose danger to both humans and pets and a colony of them will need to be eradicated. Although you may be tempted to try and kill a wasp if you find it on your property, it's important to remember that you may be putting yourself in a potentially life-threatening situation if you don't kill it quickly and effectively.
To ensure you don't suddenly find yourself surrounded by a swarm of incredibly angry wasps, leave it to the professionals for fast, safe, and effective wasp nest removal. At Jim's Pest Control Warwick, our wasp control methods are fast and efficient so you won't have to worry about any potentially harmful situations.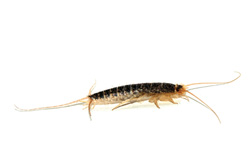 Silverfish
Silverfish are highly destructive pests that can cause a significant amount of damage in your home or business by chewing through books, photographs, clothing, and even wallpaper.
Although there are some things you can do yourself, at the first sign of a silverfish infestation, it's best to contact an expert who will be able to provide a fast, effective pest control treatment. At Jim's, our treatment methods are guaranteed to eliminate, and control silverfish.